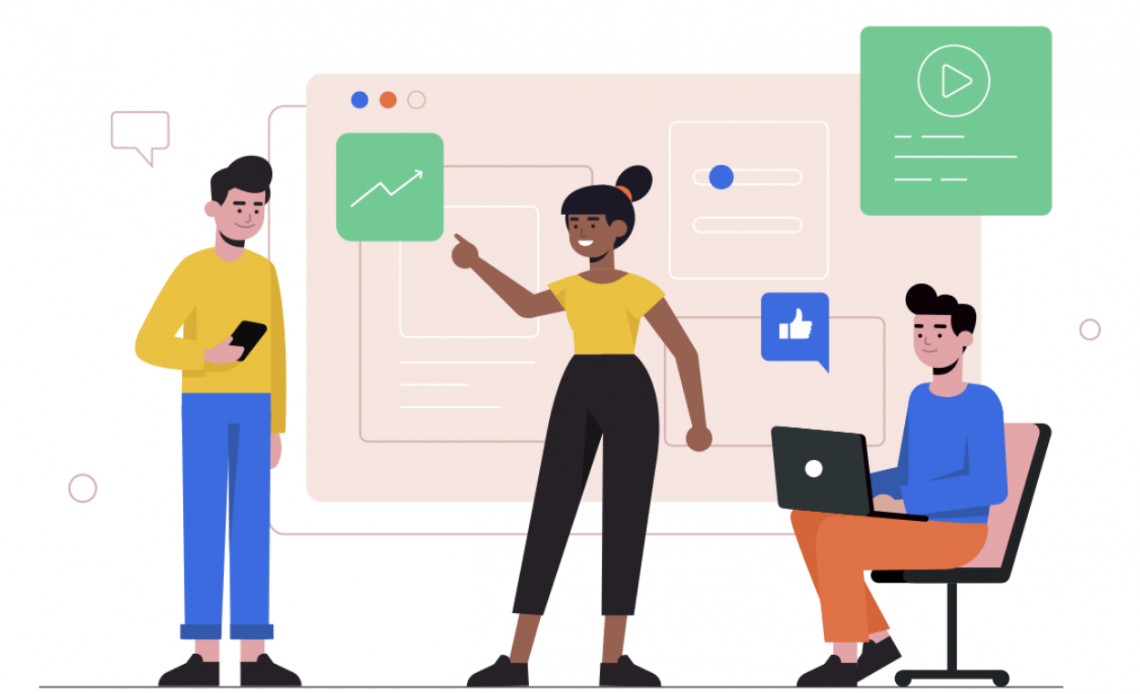 In recent years, technology has played a key role in growth of several industry verticals. With growth of the coworking space niche, there is a great need for a robust technology solution for better management, improved productivity and increase in profit margins.
Brskly's team has been part of this emerging coworking industry since 2017, working closely with workspace owners and understanding the needs of coworking spaces. Working hard with a vision is to create a world-class technology cloud-based solution to enable the coworking spaces, shared space or offices to go digital and on auto-pilot mode.
Our solution is designed with motto of
Affordability
Easy of Use
Plug and Play
Pay per use
In this blog, we will discuss how the workspace owners can take advantage of Brskly's coworking management software to scale fast and manage in a better way. So, that community manager, the heart of any coworking space can focus on engaging the community, growing business rather than being busy in repetitive time consuming tasks.
Manage Companies & Members
Workspace owners often struggle to keep a real-time track of its companies and members. It becomes very cumbersome to maintain a paper record or excel based tracking which leads to mismanagement and reduced productivity.
Brskly offers a simple dashboard where community managers can organize master data in an organized way and presents data in simple interface.
create and manage companies & members
manage Invoices & Proforma
manage memberships & contracts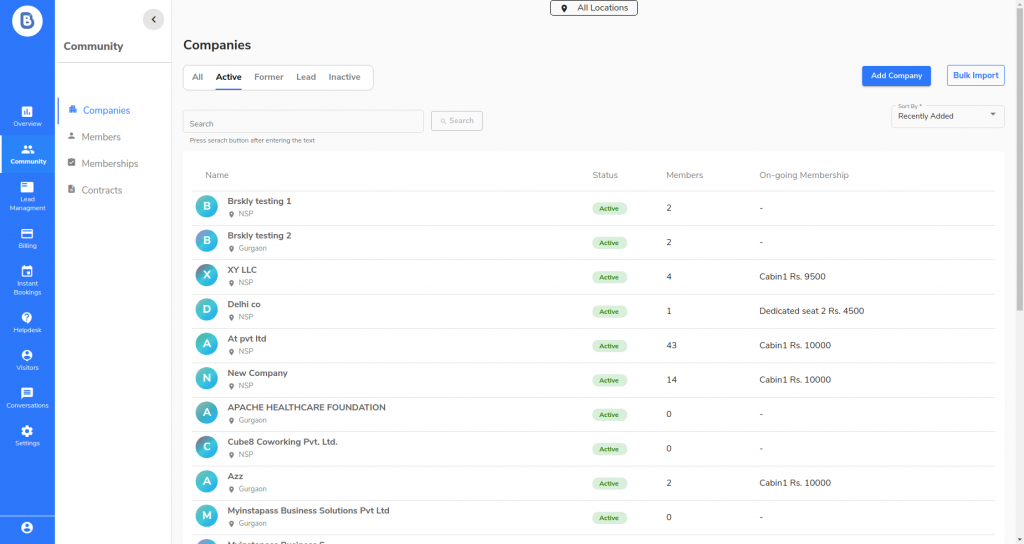 Manage Meeting Rooms
For workspace owners meeting rooms are a very important resource and if these are not managed properly can lead to chaos and revenue loss.
We have closely worked with several workspace owners and based on the feedback we have created a proprietary IoT based meeting room management module. Our meeting rooms management has below mentioned features:
For customers
search list of all available meeting rooms
book a meeting based on available slots
utilize meeting room credits or make payment to complete booking
Invite other members
For Admin
add meeting rooms
create meeting room packages
add meeting credits to companies or members
track all meeting room bookings in real-time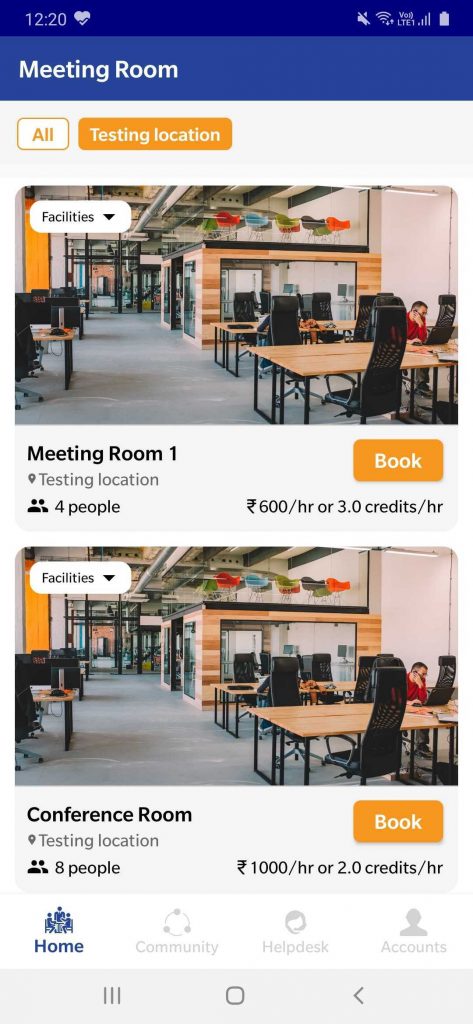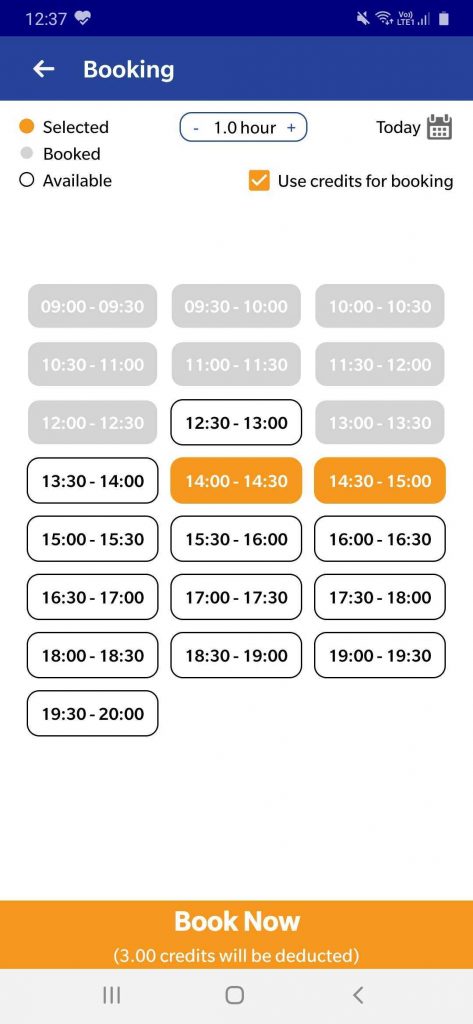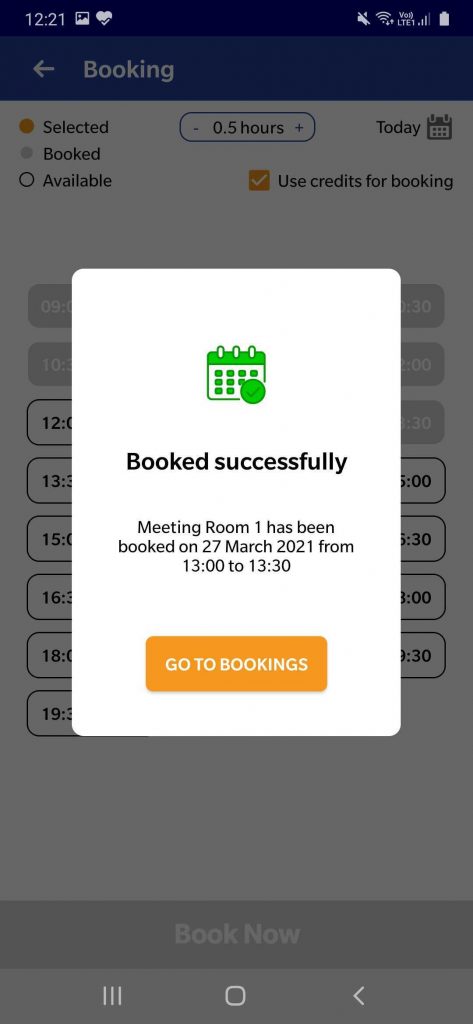 Manage Resources
We have often come across workspace owners struggling to track the utilization of resources. In many cases this leads to loss in revenue, improper utilization of resources and mis-management.
To address this issue, we have created a sophisticated system that works like a breeze and improves utilization of resources.
It help workspace owner with these:
create unlimited resources with custom names
classify resources as hotdesk, dedicated, private cabin or other
create your own nomenclature structure for better identification
create unlimited custom plans and link to resources
link plans and resource to companies or members
check occupancy of resources in a visual format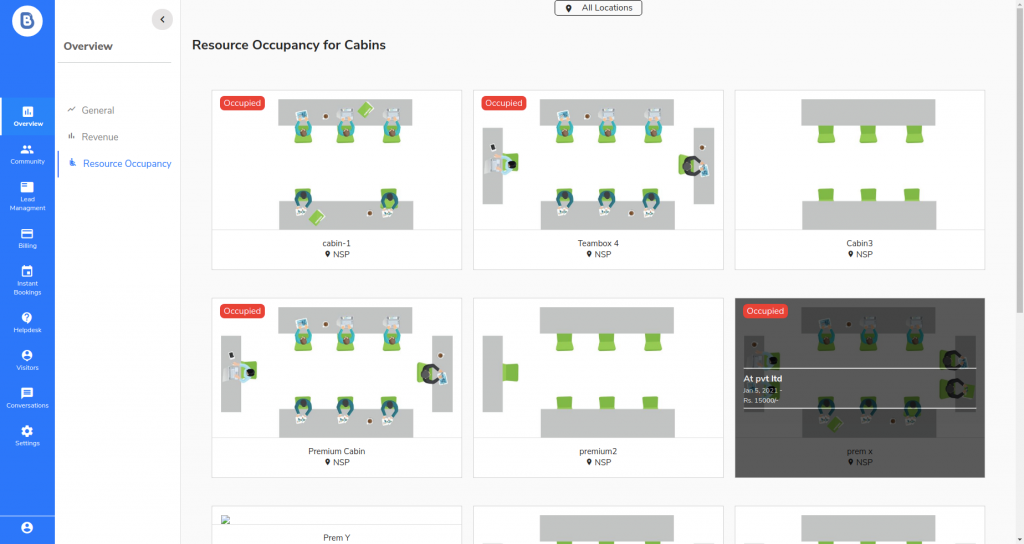 Create and Manage Your Community
Coworking is all about a buzzing community. Coworkers come to coworking spaces mostly to join the community of professionals, business owners and other experts. It becomes very crucial for community managers to engage the community and keep them active.
Brskly app based community management system help you to achieve your community engagement goals in best possible way. It is developed keeping in mind the simplicity of communication, easy deployment and practicality.
With Brskly's coworking management solution you can achieve these:
create & manage co workers community
track posts in real-time and take time actions
remove wanted posts which doesn't follow coworking guidelines
multi-location community synchronization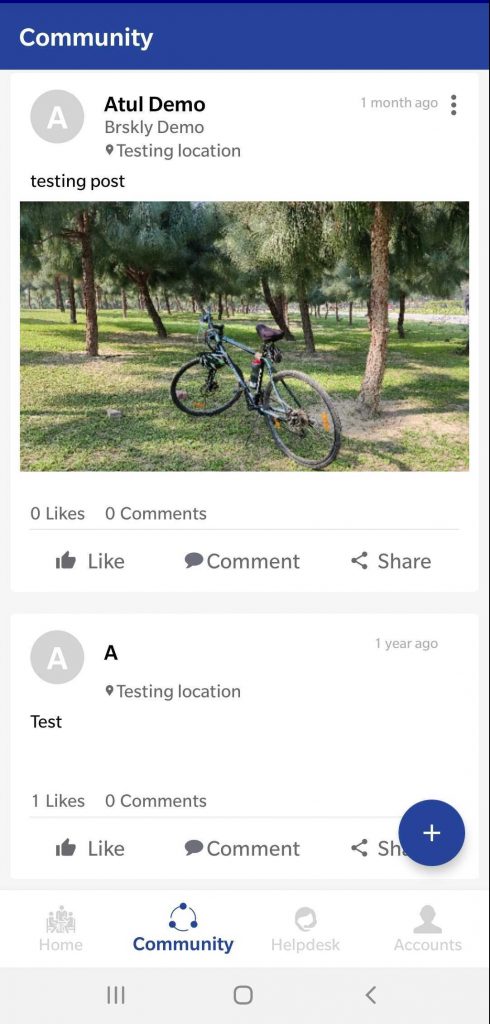 Sell Custom Flexi-Packages for Day Pass & Meeting Rooms  
In the coworking segment, flexi-passes are in great demand. These packages are mostly used by freelancers or remote teams or startup as these packages allow them the flexibility of using the coworking only when it's needed. 
Coworking spaces find it challenging to create these custom flexi-packages ( daypass and meeting rooms) and track the usage which is not possible with the existing solutions. 
So, we have created a robust and detailed solution to solve this problem. Coworking spaces can use this solution to create unlimited on-demand packages and track in real time.
create on-demand flexi packages
link custom visits to each package that can utilized to make booking
associate a validity or expiry to packages
track bookings in real time
restrict bookings based on real-time availability of flexi-seats
show different packages to members and non-members
Contactless Visitors Management (C-VMS)
Managing visitors at reception is a crucial way to ensure security and create a database of visitors. For the growing coworking spaces, it becomes very important to get an integrated visitor solution to keep real-time track.
Based on deep research and suggestions we have developed a contact-less visitors management system which is fully custom-made for the workspaces.
Our feature-rich visitors management system helps you these:
QR code based check-in
capture visitor's picture and data
Check-in and check-out
custom purpose for visits
real-time alert to hosts
identify leads in visitors data
track visitors frequency from data
book a day pass from visitors
multiple VMS for a single location
supports multi-user check in at one time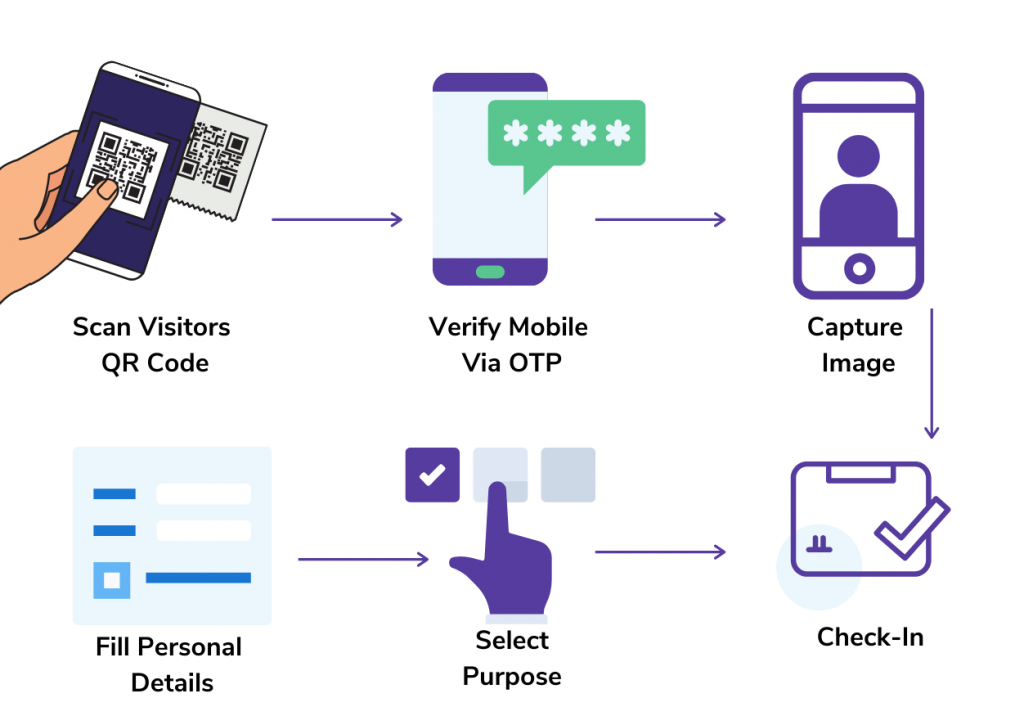 Cloud Based Smart Access Control
Our smart access control system is developed exclusively to smartify the meeting room or conference rooms. It is developed after understanding several use cases and then deeply integrating the access control with admin dashboard and customer mobile app.
It is also developed with a thought of accelerating the deployment time by following simple instruction manuals. The access control device will also replace any existing traditional electro-magenetic access control where you will just add Brskly access control device and this saves a lot of cost for workspace owners.
Below are some standard features of our smart access control device:
open lock using mobile app using gateway
remote monitoring of access
timed Access to users
revoke unauthorized access in real time
Unique real-time PIN code based access
deep integration with Brskly dashboard
Helpdesk Management
Timely issue resolution is one of the most important aspects of keeping a customer happy and retaining him for a longer duration of time. If the issues are not resolved quickly it leads to a situation of conflict and leads to a bad customer experience.
To cater to the above problems, Brskly's coworking software comes with an easy help desk management module that automates the complete process of query resolution.
With our solution, customers can create a ticket that will be routed to the concerned department through our tech-stack. Once the query is resolved both parties can close the issue and marked it as complete.
Event Management
Events are an evergreen way to engage the community and provide value to members.
We have created a robust community event management system that will help workspace owners with these:
create unlimited events
real-time attendees RSVP or booking
collect payment for paid events
collect data of attendees
event booking via customer panel or app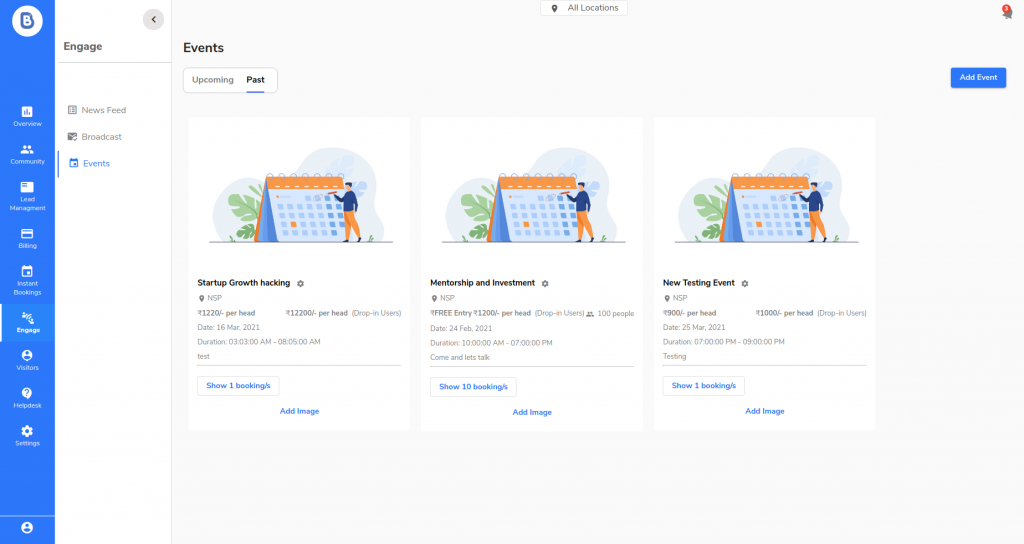 Manage Multiple Locations
Workspace owners often find it difficult to manage multiple locations due to lack of automation and this creates a problem for growing spaces which are opening up spaces at multiple locations.
Brksly workspace management solution allows you to seamlessly manage multiple locations from a single dashboard. The super-admin can create role based access for teams or community managers that helps them to better manage the location, increase scalability and enhance productivity.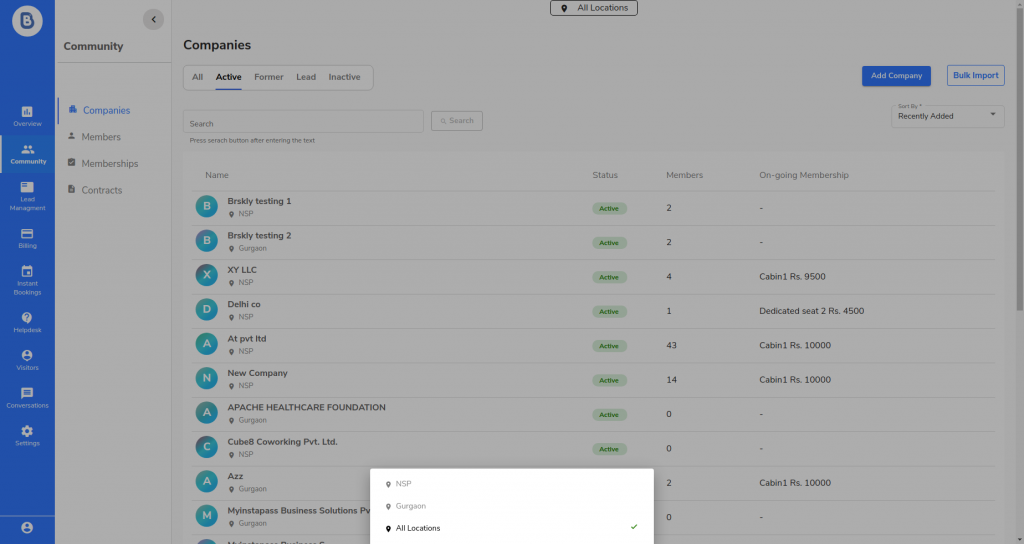 Manage Brokers
Workspace owners often deals with multiple brokers or associate partners who help them with generating quality leads and increasing occupancy by taking a percentage commission.
To manage and track the business generated from these business partners we provide a simple and useful tracking system. By using the broker's module workspaces can perform following tasks:
Create and manage brokers data
Associate the percentage commission
Link brokers to memberships
Calculate gross business generated