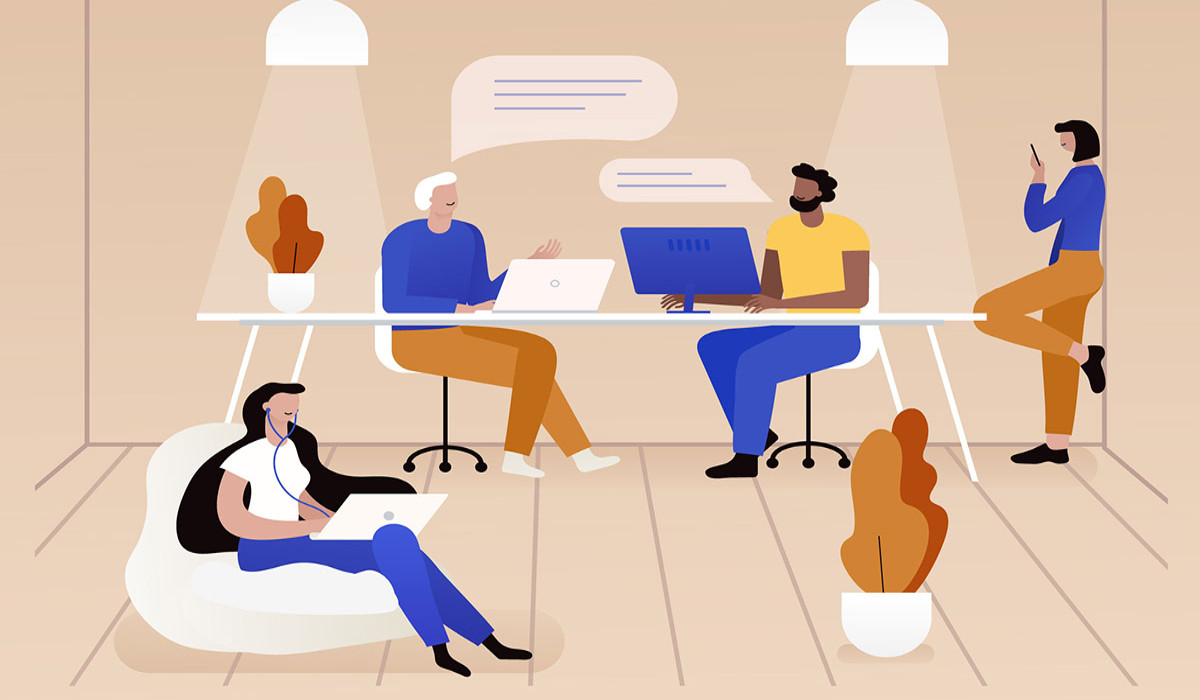 Interest in coworking spaces is high and seems to be growing, so if you're thinking of starting your own coworking space, now's the time to do so. Today, coworking spaces often host community events and know that their members are there to network as well as work in space. .
Many entrepreneurs and startup founders may be wondering how to start and run a coworking space, and this blog gives you some pointers to consider before you do.
The immense opportunity to work with people from all industries and to work in a variety of industries such as technology, finance, healthcare, education, business, entertainment, etc., is the new trend in the market. As mentioned earlier, there are few factors you need to keep in mind as you begin the basic steps. .
Do a market research to understand the coworking trends
If you are considering an office service and want to adapt to a coworking model, you should start with a much closer end user, which is important in order to obtain data on user behaviour and allow you to make decisions in the near futureand offer much more personalized services.
Build a strong team of experts
In order to minimize the risk, you will be accompanied on your adventure by a team of experts in your field such as colleagues, mentors and business partners.
Understand the difference between coworking and traditional office
Coworking spaces are embraced by the mobile workforce as a viable alternative to traditional office space, offering not only affordable office space with all the necessary amenities, but also the opportunity for like-minded people to join forces to start, share and grow their own businesses.
This offers start-ups and employees plenty of networking and learning opportunities, but also means that founders don't have to worry about organizingsocial activities for the team. It's almost as important to set up your team in the perfect coworking space as in your personal office.
Develop a flexible and scalable business model
Your business will inevitably change and hopefully grow over time, and your offices will also have to be flexible to accommodate this. The switch could even generate enough savings to put extra funds into your business and move your business forward even faster.
Building a small business budget can help you take into account the many operational and growth-related expenses you incur as a business. The cost of a job goes hand in hand with equipment and hiring and is no exception, so make sure your pricing plan fits within your startup budget. Another thing worth thinking about and asking is when you buy a coworking space and make sure it meets your current needs and future plans.
Against this background, many coworking spaces attract people with high technical skills, such as programmers, designers, and graphic designers. It is possible that you will find valuable skills that can be used to advance your company's goals, or that people will create a client list that is valuable to someone else. If you offer an office space for a small business with fewer than 10employees, you should make sure that the coworking space actually suits your company and your preferred
Focus on building a strong community to create more value for co-workers
Coworking spaces are designed to bring companies together to create a strong networking environment. Through regular events with tenants and the offer of holding their own events free of charge, start-ups have many opportunities to meet and network with people, while the space offers the opportunity to hold their own event free of charge. For many entrepreneurs, the links they have forged in their respective industries are transferred to their business. Your own industry offers your company the best chances of success due to its proximity to other companies in your industry and the potential for cooperation.
Automate the processes using technology
Once you have finally started your coworking, you will realize the challenges related to day to day operations, community management and other activities.
As coworking business owner, it is very crucial for you to adopt some ready to use coworking management app which will easily help you lower down the involvement on day to day activities, be more productive and focus on improving customer experience.
Technology will also open new opportunities for faster scalability. With a standardtechnology process, it will be super easy for you to open multiple location and track each and every activity in real-time.