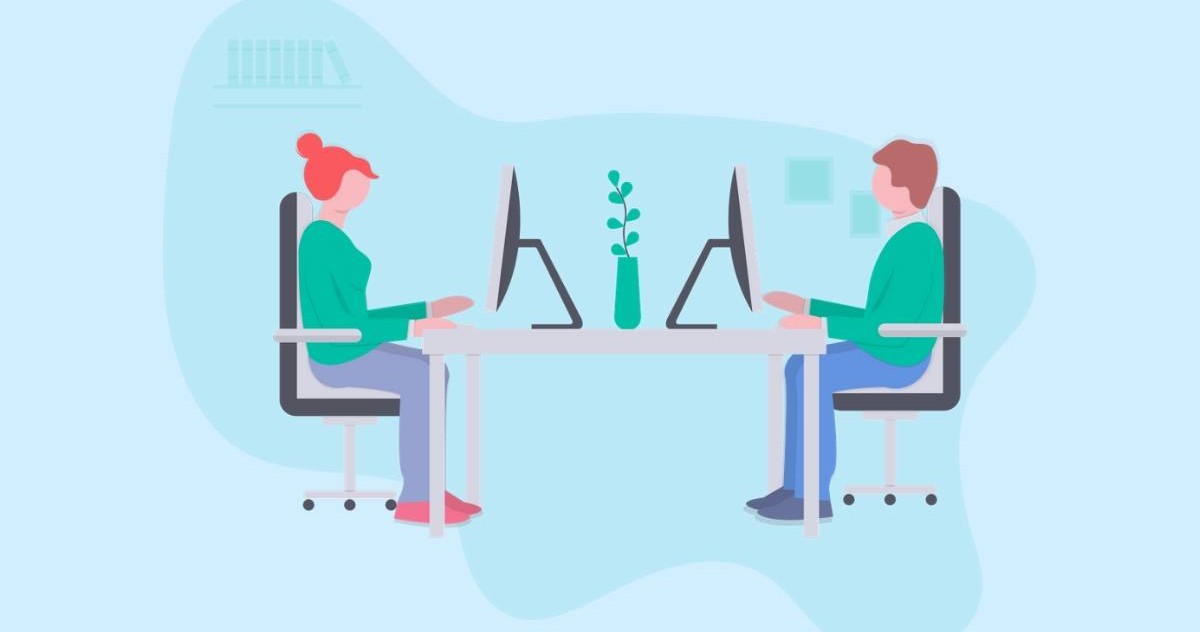 Coworking space is a fast growing domain due to its flexibility, community culture and scalabity. With the rapid pace of growth the coworking spaces are struggling to find ways to manage coworking space. In this blog, we will talk discuss how a workspace owner can develop a winning strategy to manage coworking space and put things on autopilot mode.
Build a strong community and develop and engagement strategy to manage coworking space
One of the reasons why people are using a coworking space is the possibility of collaboration and networking. Therefore, co-workers engagement in coworking spaces is critical compared to traditional offices, especially when it comes to staff and customer space.
Working in a coworking space is often not the same as working in a conventional office, especially if you have a day office that you rent for two weeks with a conference room.
Coworking spaces may promote happiness and help people build a professional network, but they can also make life more difficult for people who don't know how to use the space to their advantage. Those who start coworking space must develop a plan that allows their employees to manage their time and resources so that their members can have a productive and enjoyable working life.
Hire a good community manager to a manage coworking space
Hiring a community manager for your coworking space is based on the importance of your community in the coworking sector. Community managers have a lot to do, no matter how small, to keep your community going. At the same time, the best community managers must be someone who works well independently and does not require much supervision.
Focus on technology adaptation to automate processes
Running a coworking space is a demanding job from billing and invoicing, customer on-boarding, customer's issues resolution, and lot more. It's very important for a coworking space to adopt a technology to reduce wastage of time on managing day to day processes.
They must invest in a technology from very early stage to be profitable. In market, a lot of affordable cloud based solution are available which are easy to deploy and require very low investment.
In addition to billing and CRM, these coworking management softwares also included a number of other features, such as an in-app payment system and an e-mail management system for tenants. One of the things that can make your life easier is finding the right management software for your coworking business.
Here are a few tips for choosing the management software to manage coworking space to ensure that your co-worker business is running more efficiently and profitably:-
• Great employee management software should help you manage your area's members without overloading them with features you would never use.
• Before looking for a coworking software management system and setting up a demo, it is important to know what you are looking for and why. Would you like to start with a one coworking space or you are looking to manage multiple locations?
• See if the solution provides you an option to customize the colors and design to give your members a uniform look and create a seamless brand experience.
• Find all relevant features in a simple and intuitive interface and create seamless brands and experiences. Be the easiest way to manage your coworking space, register new members, automate billing, and much more.
With the growing popularity of coworking, technology companies have begun to develop software that helps your co-workers thrive and create the best experience for their members and visitors. Brskly is one of the popular software companies and has a wide range of features for your coworking space management. This software can do much more than just organize your spaces, but it is also useful for other aspects of your business.
Improve visitor's experience
Improve visitor's experience .
There are a variety of visitor management systems to choose from, but the first consideration should be which problem areas and challenges coworking spaces regularly encounter and then find a solution that addresses them. Simple, critical or complex management software that specializes in coworking spaces is designed to help ensure that everything runs smoothly and efficiently. This would still mean that there are a lot of other apps and services that are needed to use storage efficiently, such as email, social media, and so on. You have the option to track all the people who visit your coworking space, as well as the number of visitors to your space. .
A good coworking space management software will provide all these functions and integrate them into the platform.